Real Patient Testimonials
RMA FST™
My testing honestly saved my life. I was suffering from such horrible migraines I had no idea what to do. I had tried everything. EVERYTHING and everyone. Finally I saw a Naturopath Doctor who thought...
RMA FST™
I went to see an ND after being diagnosed with MS, I had loss of feeling & strength in my legs & right arm. He suggested a do a RMA Food Sensitivity test, inflammation is a major trigger for M...
Changing lives, one test at a time
Rocky Mountain Analytical (RMA) is the only accredited medical laboratory in Canada focused on functional medicine, or wellness testing —our goal is to help you get well and stay well.
Functional medicine aims to determine  the underlying causes of diseases and health conditions, and supports the natural healing processes of the body.
RMA functional medicine tests offer valuable insights into your overall health status, focusing on prevention and early identification of potential conditions. We help provide the answers that you and your healthcare provider need to improve your overall health and well-being.
Through our commitment to innovation, quality, and outstanding service, we remain dedicated to improving the lives of Canadians just like you.
Wellness Portfolio
Our tests help find trouble spots before the trouble really starts. Our menu of tests can help you and your healthcare provider identify what is influencing your digestive, hormonal and mental health as well as help you manage your weight.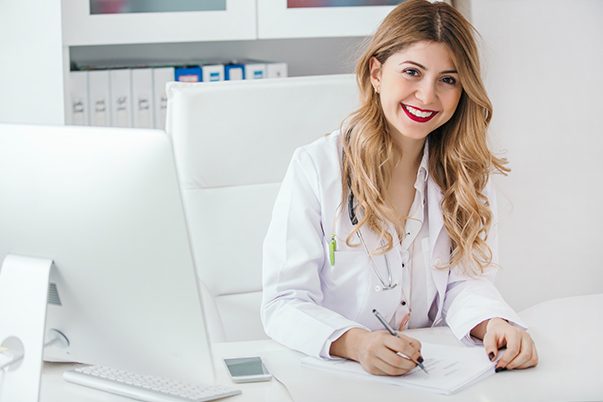 Find a healthcare provider near you
This tool can help you find a healthcare provider in your area.
We are an accredited medical laboratory. Accreditation means only regulated healthcare professionals can order our tests and patients cannot order tests directly form us.
Changing lives one test at a time...
How to order a test?
Testing with Rocky Mountain Analytical (RMA) has never been easier!
Learn about our tests
Explore our test menu to learn which tests may best suit your symptoms.
View Our Tests
Discuss with your HCP
Book an appointment with your healthcare provider to discuss test options and receive the required signed requisition form(s) and test kit(s).
Find a healthcare provider
Collect a sample
Obtain the required sample(s) as per the test instructions.
Submit sample for testing
Submit the sample(s) and the signed requisition(s) for testing as per test instructions.
Access results
Meet with your healthcare provider to discuss your results and next steps in your care plan. Results will be sent directly to your healthcare provider.
Please discuss test pricing and potential government or private insurance coverage directly with your healthcare provider or insurance provider.
Frequently Asked Questions
Have a question? Here are some answers to the more commonly asked questions.
How do I order a test?
Accessing tests with Rocky Mountain Analytical is easy. Simply work with your healthcare provider who will supply a signed requisition form, collection instructions and/or a test kit.
Can I order testing directly through Rocky Mountain Analytical or must I go through a healthcare provider?
You must work directly with your healthcare provider; they are best suited to determine which tests are most appropriate in the context of your overall health. Patients cannot directly order tests from us.
How much does testing cost?
Pricing depends on the test you are looking at, as well as the individual healthcare provider costs associated with the interpretation of results and development of the treatment protocol. For specific pricing please contact your healthcare provider.
What testing does Rocky Mountain Analytical offer?
We offer a full menu of functional medicine testing, and through our parent company LifeLabs, conventional testing on a variety of health panels.
How do I find a healthcare provider who offers RMA testing?
We work with thousands of healthcare providers from coast-to-coast.
How can I access my results?
A copy of your results will be sent directly to your healthcare provider. As an accredited lab, we cannot provide the results directly to you.
I have questions regarding my results. Who should I contact?
Please contact your healthcare provider directly. They are best equipped to discuss your results in the context of your overall health. As an accredited lab, we are not able to discuss results directly with patients.
How do I ship my sample?
Each kit contains a pre-paid mailer and instructions on how to send your sample. If your sample is collected at a LifeLabs Patient Service Centre they will ship your sample for you.
How long will it take to get my results?
Turnaround times are specific to each test. Please visit the specific test page to find out when your healthcare provider can expect to receive your results.