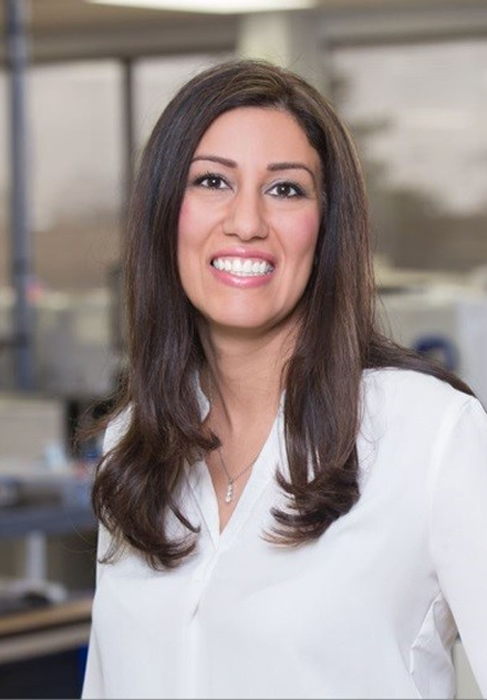 Haleh Bahrami
As VP, Lab Operations, Haleh is responsible overseeing the operational excellence for all of our 16 laboratories nationally, including Rocky Mountain Analytical and Genetics.
Haleh joined LifeLabs in 2011 and has held a variety of leadership roles overseeing laboratory operations including her most recent role of Director, Lab Operations, British Columbia. In this role, she was accountable for integrating and managing day-to-day laboratory operations in the lower mainland into one site to achieve operational efficiencies.
Prior to LifeLabs, Haleh worked at Canadian Blood Services where she started her career as a medical laboratory technologist (MLT) after graduating from BCIT, quickly moving into more senior leadership roles where she oversaw day-to-day operations of the production and distribution of blood and plasma protein products to hospitals.
Haleh holds a Master degree in leadership, specializing in health care from Royal Roads University. An inspirational leader, Haleh is passionate about the advancement of women in science and actively mentors and supports team members and peers in pursing development opportunities in their careers.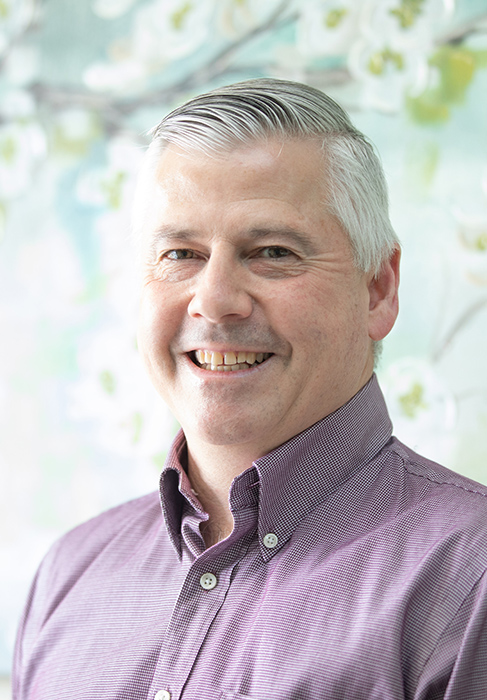 Dr. Joe Klassen, ND
Dr. Joe Klassen graduated from Bastyr University of Naturopathic Medicine in Seattle, Washington, in 2005. A licensed naturopathic doctor in Alberta and member of the College of Naturopathic Doctors of Alberta, Dr. Klassen is also a board certified colon hydrotherapy instructor and practitioner. Since 2014, Dr. Klassen has worked as the clinician support specialist for LifeLabs and Rocky Mountain Analytical. In this role, he  uses his experience in alternative and conventional lab testing to train and support NDs, MDs, nurses and other regulated health professionals in understanding lab tests and results.
Prior to practicing naturopathic medicine, Dr. Klassen graduated from the University of Saskatchewan with a Bachelor of Commerce degree. After a marketing and finance career with a Fortune 500 company, he decided to make a radical change and enter the field of natural health. This experience has given him a real–world perspective on health challenges in our community, and a realistic approach to health when relating to patients with challenging work and life demands.
Dr. Klassen teaches anatomy and physiology, cellular biology and pathology at the Canadian School of Natural Nutrition in Calgary. He can often be found presenting educational seminars to the general public at local health food stores, community groups or events on topics such as hormone health, stress, allergies, digestive dysfunction, childrens' health, fertility and more.
Dr. Klassen is actively involved in his community and supports several projects with the Friends of Fish Creek Provincial Park Society. He is an active Rotarian with the Rotary Club of Calgary Heritage Park and is the Treasurer for the College of Naturopathic Doctors of Alberta Executive Committee.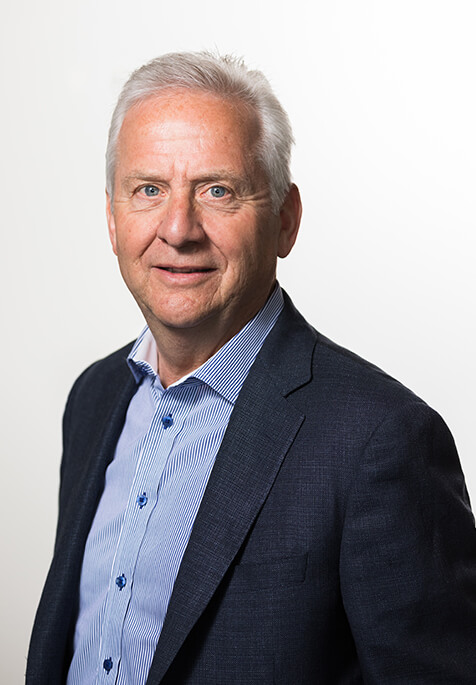 Dr. Clare Westmacott, MD, CCFP-LM, MD MFHom (UK)
Dr. Clare Westmacott obtained his MD from the University of Western Ontario in 1973 and specialized in family medicine for 23 years. Through his solo family practice, home care and hospital work, Dr. Westmacott came to understand that there was much more to good health than just waiting for medications and surgery. Consequently, he decided to pursue an integrated approach to his medical care. In 1998, Dr. Westmacott studied homeopathy at the Royal London Homeopathic Hospital in London, England, and obtained his MD-LFHom; eight years later, he was granted his MD-MFHom – Member of the Faculty of Homeopathy.
Through his practice in Calgary, Alberta, Dr. Westmacott focuses on an integrated functional medicine approach of personalized medicine using natural medicine modalities. Dr. Westmacott is a practicing family physician and a member of the College of Physicians and Surgeons of Alberta, with acceptance from the College to practice homeopathy. In 2018, Dr. Westmacott was awarded his Lifetime Membership by the Canadian College of Family Physicians.
Dr. Westmacott has spoken on numerous occasions to naturopathic doctors at conferences and meetings as well as making a five-part webinar series on bio-identical hormones, including thyroid and adrenal.